Media Partners
The Pharma Times portal provides pharmacists, pharmacy technicians, and others in the industry with the most comprehensive suite of web-based tools and pharma information available. The vast pharmaceutical and biotech industry is comprehensively covered to keep you up-to-date on breaking news, company announcements, trends and analysis.
---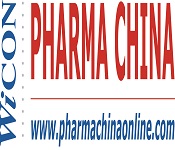 Pharma China (www.pharmachinaonline.com) is the most trusted English media and business intelligence service covering the Chinese pharmaceutical / biopharmaceutical industry and market. Pharma China caters for the growing needs of the international pharmaceutical industry for up-to-date and insightful information and intelligence on China's burgeoning but increasingly complex healthcare marketplace, and is subscribed by most multinational pharmaceutical companies, leading CROs, investment banks and consulting firms active in China as well as relevant industry associations and government agencies.  Pharma China Journal Edition (monthly in PDF and Print)  Pharma China Web Edition (continuously-updated news, in-depth commentaries and online databases)  China Pharmaceutical Guide (the most comprehensive and authoritative reference for China's healthcare sector)
---
EIN Presswire has a distribution foot-print that includes millions of users of our EIN Newsdesk media monitoring services. We also maintain one of the worlds leading media directories providing us with up-to-date contacts for media in every country and U.S. state. Further distribution is achieved via RSS, email, partner websites, and social media. We are both a destination (EIN Newsdesk) and a distributor (EIN Presswire) for news. In one place you can distribute your news to the targeted audiences you select and monitor news on that topic published by thousands of worldwide sources.
---